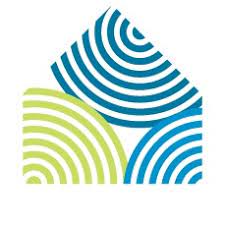 SENSHOME
Ein Smart House ist nur wirklich intelligent, wenn es auch die besonderen Bedürfnisse von Menschen mit Beeinträchtigungen erfüllen kann.

Lesen Sie mehr auf Unibz
WISSENSCHAFTLICHE ARTIKEL
EVALUATION OF THE MAIN SENSITIVITY DRIVERS IN RELATION TO INDOOR COMFORT FOR INDIVIDUALS WITH AUTISM SPECTRUM DISORDER. PART 1: INVESTIGATION METHODOLOGY AND GENERAL RESULT
Caniato, M., Zaniboni, L., Marzi, A., & Gasparella, A. (2022). Energy Reports, 8, 1907-1920.
https://doi.org/10.1016/j.egyr.2022.01.009
The study applies an approach to analyze the stress induced on people on the autism condition. Dedicated questionnaires were prepared, in order to guarantee an inclusive participation and then applied by means of two different surveys in living and extended care unit environments.
EVALUATION OF THE MAIN SENSITIVITY DRIVERS IN RELATION TO INDOOR COMFORT FOR INDIVIDUALS WITH AUTISM SPECTRUM DISORDER. PART 2: INFLUENCE OF AGE, CO-MORBIDITIES, GENDER AND TYPE OF RESPONDENT ON THE STRESS CAUSED BY SPECIFIC ENVIRONMENTAL STIMULI
Caniato, M., Zaniboni, L., Marzi, A., & Gasparella, A. (2022). Energy Reports, 8, 2989-3001.
https://doi.org/10.1016/j.egyr.2022.01.011
Variations of environmental parameters, like thermo-hygrometric, acoustic, visual and indoor air quality can influence the sensitivities of individuals on the spectrum. This paper presents research on this issue, studied by means of questionnaires administered to parents and professional caregivers taking care of people with Autism Spectrum Disorder (ASD).
ASSISTIVE TECHNOLOGY TO SUPPORT PEOPLE WITH AUTISM SPECTRUM DISORDER IN THEIR AUTONOMY AND SAFETY: A SCOPING REVIEW
Wohofsky, Lukas & Scharf, Philip & Lattacher, Sandra Lisa & Krainer, Daniela. (2021). Technology and Disability. 1-11. 10.3233/TAD-210355.
https://content.iospress.com/articles/technology-and-disability/tad210355
This study aims to assess the state of the art of assistive technology (AT) that supports autonomy, self-reliance comfort and wellbeing of people with ASD or aiming to prevent dangerous situations or shutdowns, caused by stressful (environmental) situations. Another aim is to analyze the fields of application and type of the proposed technologies and to explore the evaluations conducted.
COMFORTABLE AND SAFE ENVIRONMENTS FOR PEOPLE WITH AUTISM: PRELIMINARY ANALYSIS OF RISKS AND DEFINITION OF PRIORITIES IN THE DESIGN PHASE
Zaniboni, L., Marzi, A., Caniato, M., & Gasparella, A. (2021). Presentation of paper at the 8th International Building Physics Conference IBPC 202, DTU (Denmark)
https://iopscience.iop.org/article/10.1088/1742-6596/2069/1/012177/meta
Luca Zaniboni presented the paper based on the research done during the project SENSHOME. The project SENSHOME was mentioned and introduced.
INDOOR ACOUSTIC REQUIREMENTS FOR AUTISM-FRIENDLY SPACES
Bettarello, F., Caniato, M., Scavuzzo, G., & Gasparella, A. (2021). Applied Sciences, 11(9), 3942.
https://doi.org/10.3390/app11093942
A CUSTOMIZED SMART HOME AND INTERIOR DESIGN CONCEPT CO-DESIGNED WITH AND FOR PEOPLE WITH AUTISM SPECTRUM DISORDER
Lattacher, S. L., Wohofsky, L., Scharf, P., & Krainer, D. (2021). 15th annual conference on Health Informatics Meets Digital Health. In Navigating Healthcare Through Challenging Times (pp. 36-37). IOS Press.
https://books.google.it/books?hl=it&lr=&id=h0AvEAAAQBAJ&oi=fnd&pg=PA36&dq=sandra+lattacher&ots=2PUxarBDtm&sig=fX5iRN5h-PNVE6Jaq_WWPtUE3_M&redir_esc=y#v=onepage&q=sandra%20lattacher&f=false
TRA CITTÀ E CASA: LO SPAZIO TEMPO DELLA SOGLIA COME ESPERIENZA DELL'ALTERITÀ
G. Scavuzzo, A. Dordolin and M. Di Prisco was published on the journal "Urbanistica Informazioni" (Special Issue Year XXXXXVII 2020 ISSN n. 0392-5005 INU Edizioni). The paper presents the results of the research that the authors are conducting on residential design for people with autism within the SENSHome project, and on waiting and transition spaces in health are environments.
ACOUSTIC COMFORT APPLIED TO THE LIVING SPACES OF PEOPLE WITH AUTISM: DESIGNING INTERACTIVE AND SUPPORTIVE ENVIRONMENTS
F. Bettarello, M. Caniato, G. Scavuzzo, A. Gasparella. Proceedings of the INTERNOISE Congress, Seoul, 24-26 August 2020, ISSN: 0105-175x, ISBN: 978-89-94021-36-2 – UNITS and UNIBZ.
https://arts.units.it/handle/11368/2982331#.YH6n-j-xVqM
A CRITICAL OVERVIEW OF THE SENSORY PERCEPTION RELATED TO PEOPLE AFFECTED BY AUTISM SPECTRUM DISORDER
Caniato, M., Marzi, A., & Gasparella, A. (2020, October). In INTER-NOISE and NOISE-CON Congress and Conference Proceedings (Vol. 261, No. 4, pp. 2829-2834). Institute of Noise Control Engineering.
https://www.ingentaconnect.com/contentone/ince/incecp/2020/00000261/00000004/art00094